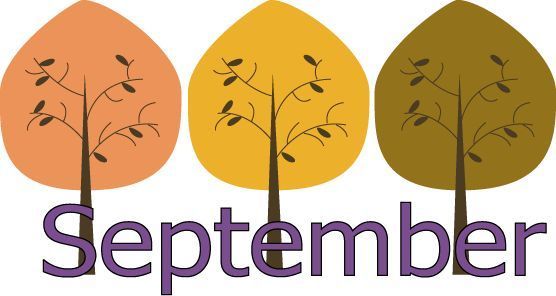 September Newsletter
Susan Lobel
Tuesday, September 10, 2019
September 10, 2019
Dear Rowe Families,
We are off to a wonderful start! It has been great to see the kindergarten students settle in so quickly. Thank you for your help with getting them here on time and leaving as soon as possible for those who might be experiencing some separation issues. It is so common for them to be hesitant to leave their caregivers in this early part of the school year, even in first grade.
Our Kindergarten bus practice went very smoothly. A special thanks goes out to our social worker, Amber Gross, our Transportation Director, Bruce Bickford and our bus drivers for planning and implementing this experience for our kindergarten students.
Facilities Project
We will be breaking ground in October for the construction of an addition to Rowe School! As many of you know, our art, music, and aftercare programming are currently held in the portable behind the building. This is due to the growing student enrollment we have been experiencing. The other three school buildings will also be going through renovations and additions shortly after our project begins. The addition here is in the back of the school where the impact to our daily routines should not be significant. I will be posting updates periodically in my newsletters in the coming months.
Reading Aloud
I am providing a link to some great information on lists of books to read aloud to children from birth to third grade. Some may be old favorites and hopefully there will be new ones you haven't heard about. There are even tips for reading aloud in multiple languages. Just follow the various links on the Reading Rockets site. This is a wonderful resource for educators and parents that I have used for years. Enjoy and happy reading!
Math Curriculum information

Math Overview- Discovery Math and Games. Please give each of these links a thorough read and reach out Mrs. Clark, our K-4 Lead Math Teacher at rachel_clark@yarmouthschools.org if you have any questions about our math program and all the exciting learning in store for your child this year.
Open House
We are looking forward to our fall Open House on Thursday, September 26th. We will all begin in the gym for both grade levels beginning promptly at 6:00 PM. I will have a short presentation to share and will get everyone down to their children's classes within 25 minutes to hear from the teachers. We will send another reminder as the date gets closer. This is an adult only evening!
Morning drop off
If you drop your child off and are waiting on the playground, please be sure to exit the playground area as soon as the staff begins coming outside and the students get off the first bus. We cannot have parents on the play area due to security issues during school hours. Thanks for your help and understanding!
Afternoon pick up
If you are picking your child up after school, please be sure to wait in front of the building. If you wait on the playground side, it sends a confusing message to the children. Please wait out front and we will get them to you as quickly as possible.
Personal Belongings
Please be sure to label all coats, sweatshirts, and sweaters. A first initial and full last name are most helpful. We have already had well over a dozen items piling up in our Lost and Found. Of those, a few had labels and we were able to return them to their owners. Please remind your child to check the Lost and Found if they are missing anything as well. Thanks for the help!
Volunteer Training
Justine Carlisle, our Volunteer Coordinator, will be holding volunteer training on these dates:
Thursday, September 19 from 9-9:30 AM in the Rowe Gym, and from 7-7:30 PM in the Rowe Library.
Yarmouth Education Foundation
The 2019-2020 school year is off to a great start for the Yarmouth Education Foundation! YEF is a nonprofit organization made up of community volunteers. We raise money to fund innovative projects at all four Yarmouth schools, impacting students and educators K-12. We like to think innovative and think big! We've funded more than $300,000 in grants in recent years from robotics to dancing lessons to weather stations to mindfulness classes and beyond. Educators and students come up with the ideas and apply for grant money. We like to keep our fundraising simple, and our biggest fundraiser of the year is just around the corner. Join us on Saturday 10-19-19 for our 9th Annual Blue Jean Ball. It will be held at AMVETS on North Road from 6:30-10:30. Food by Binga's, dancing by Yarmouth bands The Loose Threads & Fight At The Family Picnic, plus a raffle and much more. Tickets will be on sale soon at yarmoutheducationfoundation.org, and this event will sell out, so stay tuned! To learn more about YEF, please follow us on Facebook, Instagram, and Twitter. Our website is a great resource as well.
K-8 PTO News
The Yarmouth K-8 PTO is excited for another fun school year, and we are so thankful to you, our Yarmouth school families, who give funding to provide enrichments such as these.
The Hannaford Gift Card program is a PTO fundraiser that is free to you. You buy a Hannaford gift card; receive the full amount; the PTO receives 5% of your gift card amount. Forms will come home soon!
· If you want to just simply give to the PTO to help support this year's events and activities, you can either write a check to Yarmouth K-8 PTO and send it to PO Box 262 in Yarmouth, or visit our website and click on the blue "Donate Now" button.
· If you'd like some spirit wear to support your favorite Yarmouth team, you can order until Sept 30 at https://www.pandpscreenprinting.com/yarmouth.
· If you are interested in volunteering, we would love to work with you. Please fill out our 2-minute volunteer survey to indicate your interests.
· Help the PTO reach its annual goal of $1500 with Box Tops! The PTO earns $0.10 per Box Top. Your student can put the labels in the Box Tops collection box in the office. Heads up that you can still clip boxes for now, but Box Tops is going digital! All you have to do is download the free app and scan your store receipt within two weeks of purchase. When selecting the school to earn Box Tops points, please select Yarmouth Elementary School; money earned will go to the PTO. Traditional Box Tops will still be honored until they expire. For the rest of 2019, you can earn double through traditional clipping and scanning your receipt.
Thank you again for all your support! Please contact Jessica Raimy and Christy Hayashida at yarmouthpto04096@gmail.com with any comments or questions.
News from Jill Webber, School Nurse
I have had a great time getting to know your children as they start their new school year with us at Rowe. I would like to share some important information with you as we head into the year! Here is the link to some helpful information: News from the nurse's office. We will send along the link to my blog in our next newsletter once I have completed a few updates.
Important dates to note:
Our school schedule is as follows:
8:40 AM to 3:25 PM
Kindergarten lunch is from 11:50-12:10 and mid-day recess is from 12:15-12:35
Grade 1 mid-day recess is from 11:50-12:10 and lunch is from 12:15-12:35
September 19th- Volunteer training 9-9:30 AM in the Rowe Gym, 7-7:30 PM in the Rowe Library
Yarmouth K-8 PTO meeting - Yarmouth Elementary School library, 7:00 PM
September 23rd is School Picture Day- Please let us know if you do not receive the order form for any reason.
September 26th, School-wide Open House at 6:00 P.M.
Monday, October 14th - Indigenous Peoples Day holiday - No School
Tuesday, October 15th - First day to join your child for lunch. Please make note of the above lunch schedules. Kindergarten and first grade have different lunch blocks.
Sincerely,
Susan Lobel, Principal