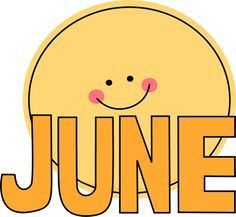 Rowe Parent Update, 6/7/20
Susan Lobel
Sunday, June 07, 2020
June 7, 2020
Dear Rowe Families,
It is hard to believe that we are already in our last week of school. Although this year ended in a way that none of us would have ever expected, we certainly will never forget the spring of 2020. We have appreciated your support and patience as we navigated the best ways to meet the children's needs. We couldn't have done it without the support of our families and the amazing Yarmouth community. While the school year may be ending for students, a variety of staff members will be planning for the fall throughout the summer months. We appreciate your patience as we work to find the best ways to safely meet the needs of the students moving into the fall. In addition, Dr. Dolloff will be sending out a parent survey in the near future to get your feedback on this year and your thoughts as we plan for the 2020-21 school year.
We will be having our Virtual Field day on Monday, June 8th for first grade and Tuesday, June 9th for kindergarten. The activities will remain open for the week so that your child can go back to try new activities throughout the week. Both Rowe and YES specialists, educational technicians, and other support staff contributed activities and directions. We hope that you will watch the short videos for the activities and then make your choices. Follow the link for the list of materials needed and have fun! You can do as many or as few as you wish. Virtual Field Day materials
I am sharing our schedule for our Drop Off and Pick Up days on Monday, June 15th and Tuesday June 16th with you again. We will ask you to pull up to the curb and place your items in the appropriately labeled boxes on the tables. One change that we are making is that we ask that only you get out of the car. Teachers will wave to your child from the car. This will allow for safer distancing procedures for all. One car will pull up at a time to return items and receive belongings your child had at school along with other materials.
Classroom Schedules for drop off of devices and books
Rowe School library books, iPads, & classroom books
Monday, June 15th
Teacher name
9:00-10:00
Katie Caron
10:00-11:00
Kelly McFarland
11:00-12:00
Jess Uraneck
12:00-1:00
Amy Finnen
1:00-2:00
Betsy Melevsky
2:00-3:00
Laura Elder
Tuesday, June 16th
Teacher name
9:00-10:00
Heather Boutin
10:00-11:00
Jenna Cross
11:00-12:00
Darcy Berry
12:00-1:00
Karen Bradford
1:00-2:00
Jean Lee
2:00-3:00
Lorissa Lemay
When you arrive, there will be large tables with a separate box for each of the following:
iPads
Classroom library books with the teacher's name on the box
Rowe School library books
We are also collecting any gently used books that your family may no longer need. We will distribute them over the summer through our Lunch Crunch program to students who do not have access to books. Thanks in advance for your help!
Please note: Families of Mrs. Good's kindergarten students should come during the pick up time for their child's currently assigned class.
YARMOUTH K-8 PTO
An Eye Toward Next School Year – We know the last thing you want to think about is next school year, but if you have two minutes and even a bit of interest in helping within the school community next year, please fill out this short (promise) survey to share your interests – no obligation! http://bit.ly/PTOVolunteerSurvey.
Specific open positions:
Co-Treasurer (board position) - Work with our current experienced Treasurer, Louise LeBlanc, to learn and perform all duties.
Rowe Support Rep - Assist the PTO Rowe Rep with teacher appreciation and act as liaison between the PTO and Rowe teachers and administration.
Rowe Welcome - Welcome new Rowe families by planning school-wide get-togethers and playdates. Events will follow required social distancing restrictions.
School Directory - Administer the online directory through Membership Toolkit and arrange for the order of printed paper directories.
For the Planners – You can check periodically for information on our fall events on Facebook www.facebook.com/yarmouthpto, Instagram @yarmouthmepto, and our website www.yarmouthpto.org.
Comments or Suggestions for Next Year? Please email feedback to yarmouthpto04096@gmail.com. We welcome ALL input.
Thank You Parents! – We so appreciate all the time and financial support you donated this year. Due to the disruption with recruiting this spring and what might be a very different upcoming school year, both Christy and Jessica are returning as co-chairs with a very experienced and committed leadership team in place. We look forward to working with you again next school year and hope you have a wonderful summer!
Rowe Staff Updates:
Ms. Mullane, our music teacher, will be leaving us this year. She is pursuing some new dreams in her life and will be moving to New Hampshire. We wish her all the best! Interviews for a new teacher will be conducted later in June.
We are excited to welcome two new educational technicians to Rowe this fall. Their names are Ashley Marden and Hannah Nickerson.
Important days to note:
Monday, June 8th – Step Up Day for rising first graders
Tuesday, June 9th – Step-Up Day for rising second graders
Thursday, June 11 – Last student learning day
Thursday, September 17th- Tentative Rowe School Open House date, beginning at 6:00 PM
We wish you all a happy and fun-filled summer. Please reach out to me via email if any questions arise before the start of school. I will be checking messages frequently. Dr. Dolloff will be sending messages as the planning progresses and decisions for the fall are finalized later in the summer.
Sincerely,
Susan Lobel, Principal