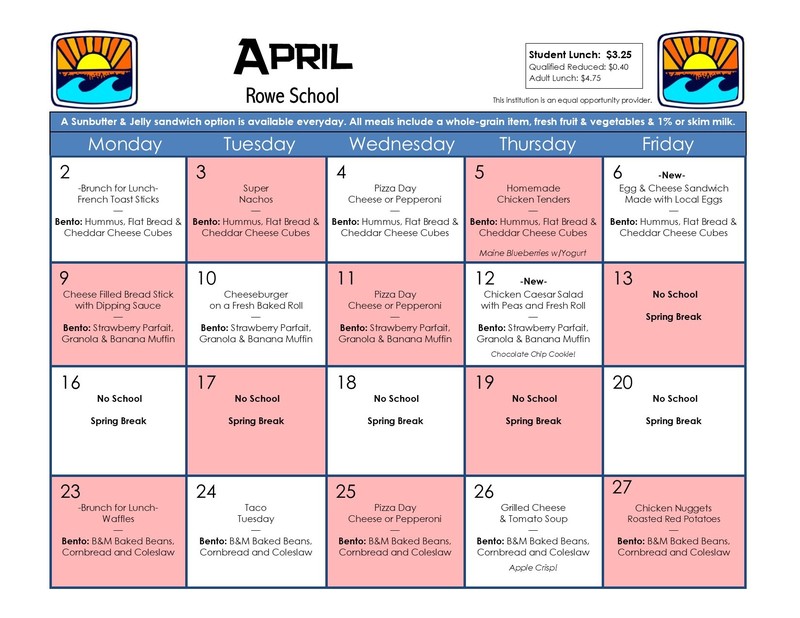 We have two new menu items this month. A warm egg and cheese sandwich on our own fresh baked roll. The cage-free eggs are from Maine Family Farms based in Portland.
We also have a Chicken Caesar Salad entree with peas and a fresh roll.
Don't forget that every day we have three meal options: the main entree, bento lunch, and sunbutter and jelly sandwich. All choices include a visit to our loaded salad bar and all students must take at least a 1/2 cup of fruit and/or vegetable.