We have a mother robin nesting on our natural playground. This area is closed to students for the time being, except to take a quick peek at her. #rowelearns #signsofspringatlast #nature

The "Rainbow Garden" at Rowe is in bloom! #springinmaine #tulips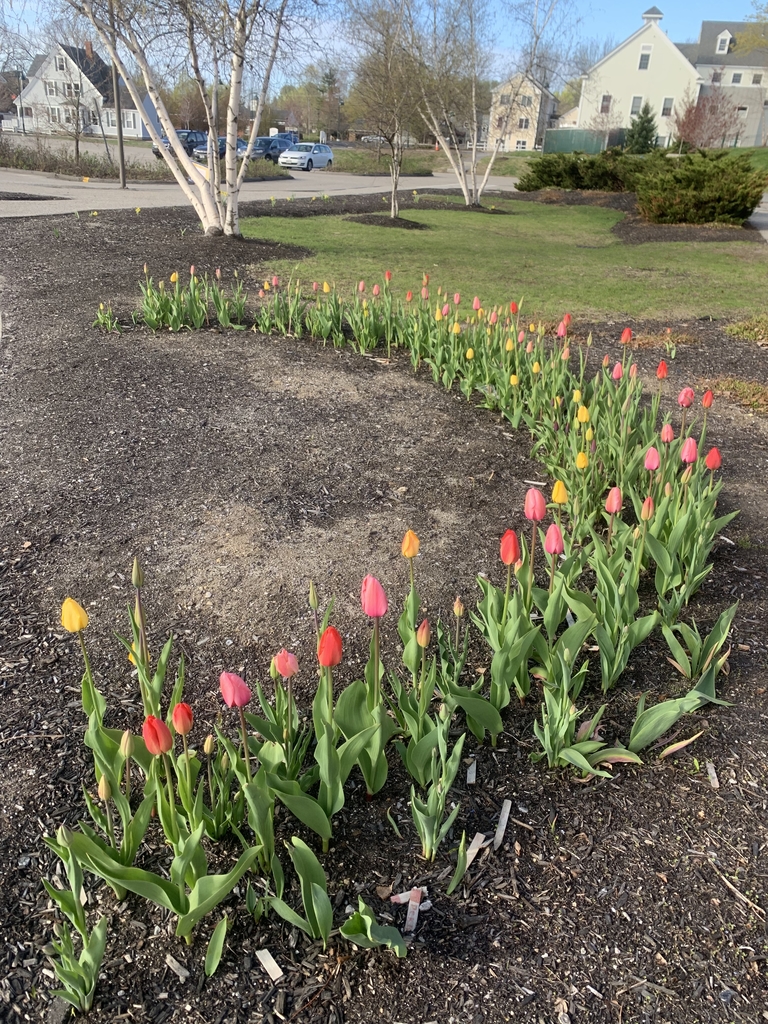 The Rowe School got a Ten Spin and a funnel ball for the playground this week! Many thanks to the Yarmouth PTO and Yarmouth Parks and Rec for making this a reality for our K-1 children. #roweplays #yarmouthpto #yarmouthparksandrec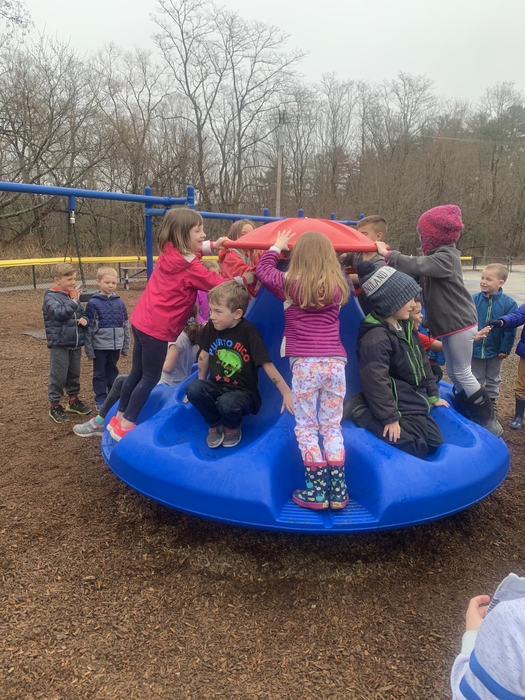 The refurbished tulip garden appears on track to bloom the first full week of May, just in time for us to welcome a new group of children for kindergarten screening! Special thanks to parent volunteer Amy Sinclair and the HMS 7th graders who planted the new bulbs with our first graders!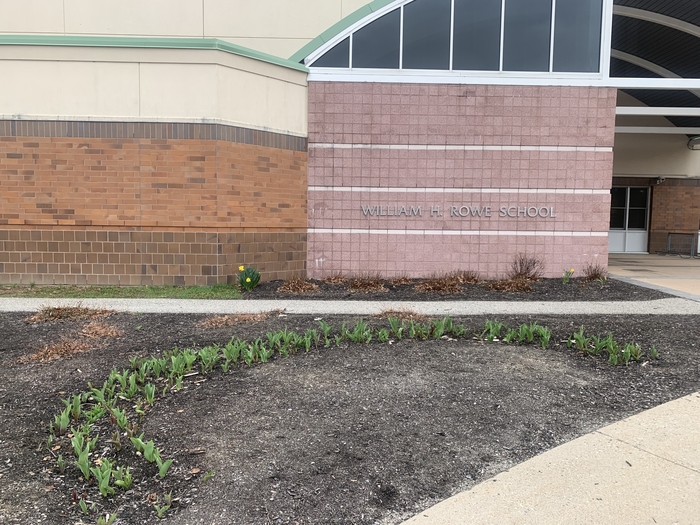 We had another successful Rowe Show on April 10th. Many thanks to our music teacher, Michelle Mullane, our first grade teachers, and instructional support staff for making this special night for our first graders a reality. #rowelearns #musiceducation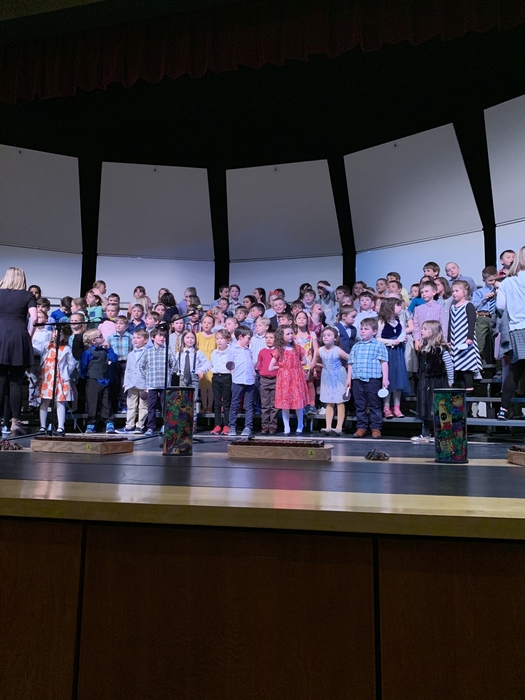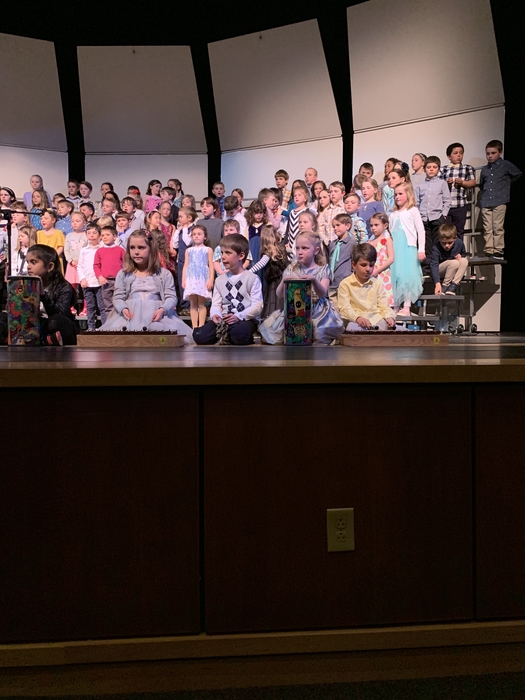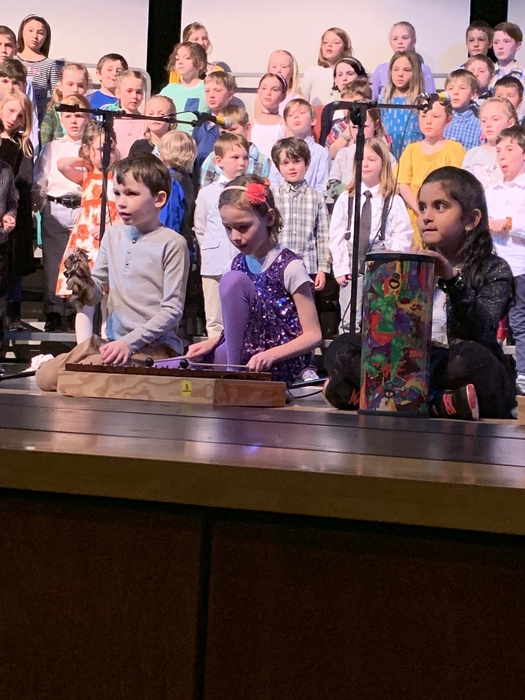 Rowe students saw an encore performance of Yarmouth's Got Talent at Yarmouth Elementary School on Friday. Special thanks go out to YES music teacher Erica Troy for organizing this special event! #rowelearns #yarmouthsgottalent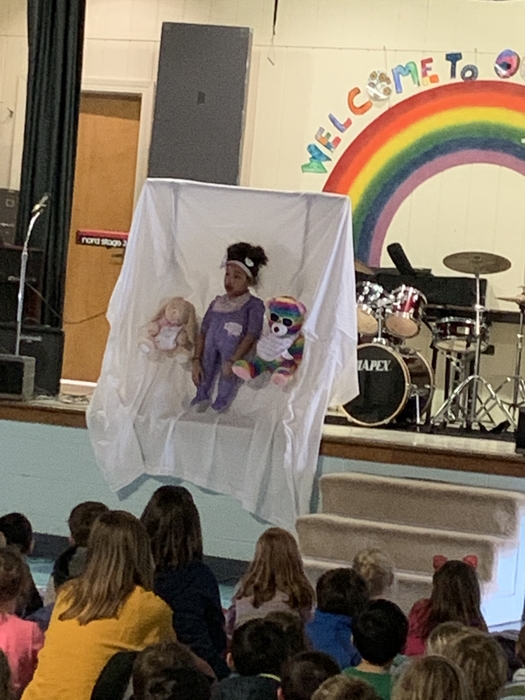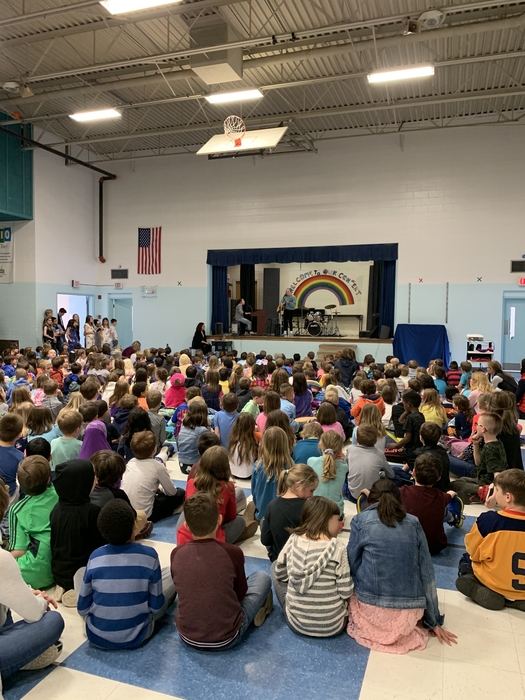 We celebrated healthy food choices aligned with specific colors last week. Each day was a different color theme, culminating with a rainbow of colors on Friday. #rowelearns #healthyeating #yarmouthnutritiondept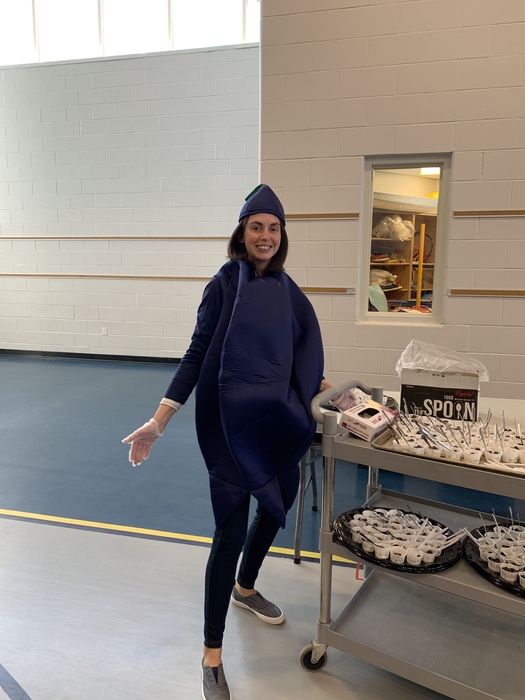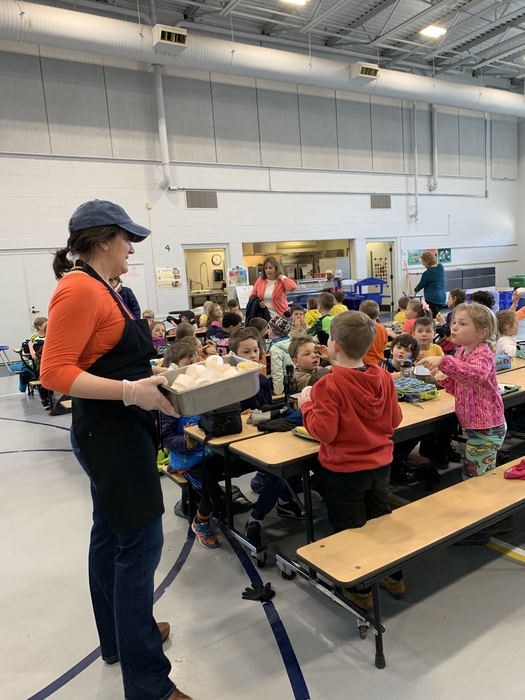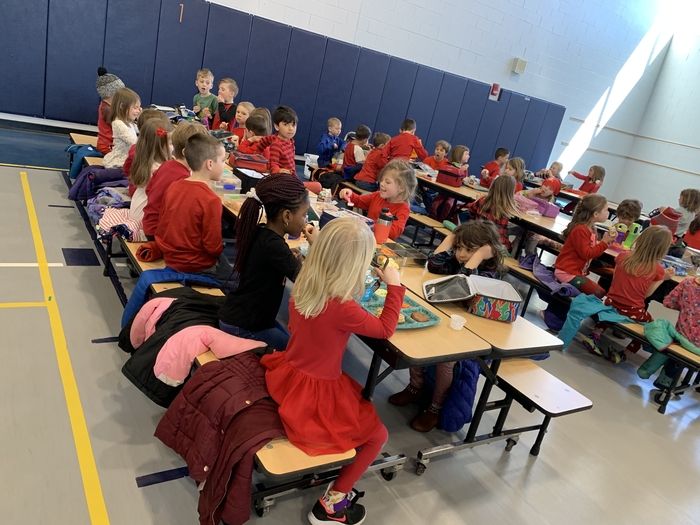 Kindergarten children explored questions about light and energy in their recent science lab with consultant, Debbie Landry: Thanks to @yef_maine for funding this project. #rowelearns #sciencelabs #yefmaine

We welcomed spring at our March Community Meeting hosted by Ms. Lee's, Ms. Berry's and Mrs. Uraneck's first grade classes. We sang songs, learned greetings in ASL and enjoyed a ukulele performance!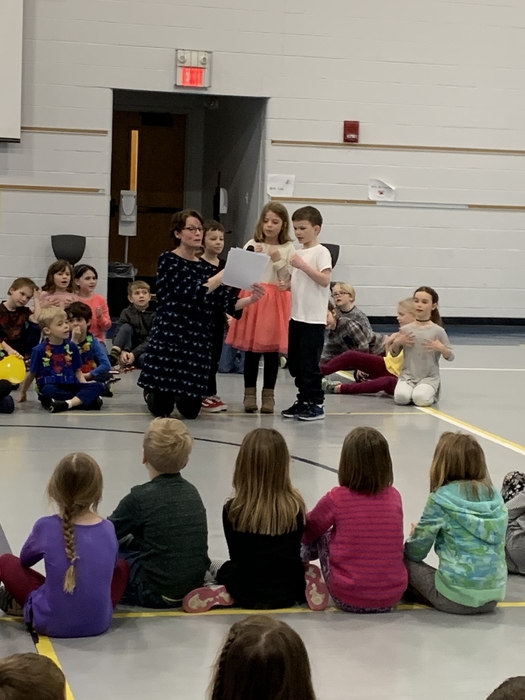 Maine children's author Chris Van Dusen visited the Rowe School this week. Thank you Yarmouth PTO for providing this amazing enrichment experience for our students! #rowelearns #maineauthor #yarmouthpto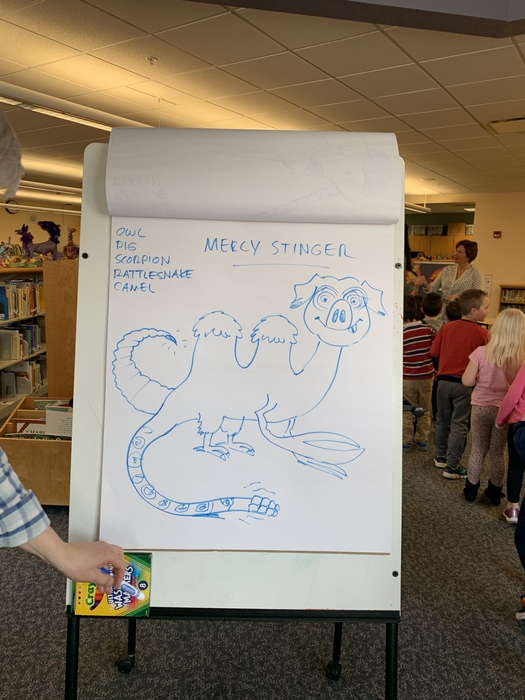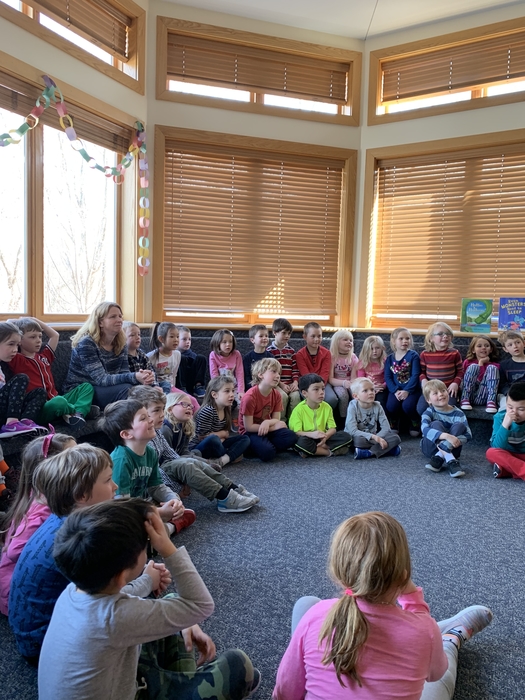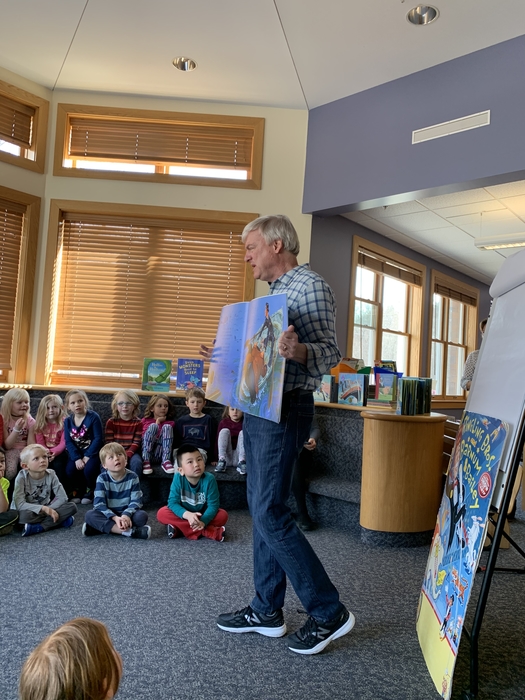 Kindergarten writers are working on "How To" books. They choose a topic they have a lot of knowledge about to teach their readers. #rowelearns #informationalwriting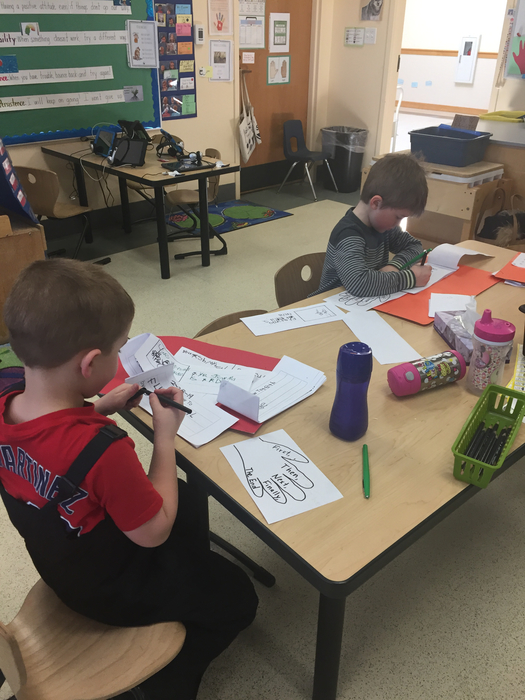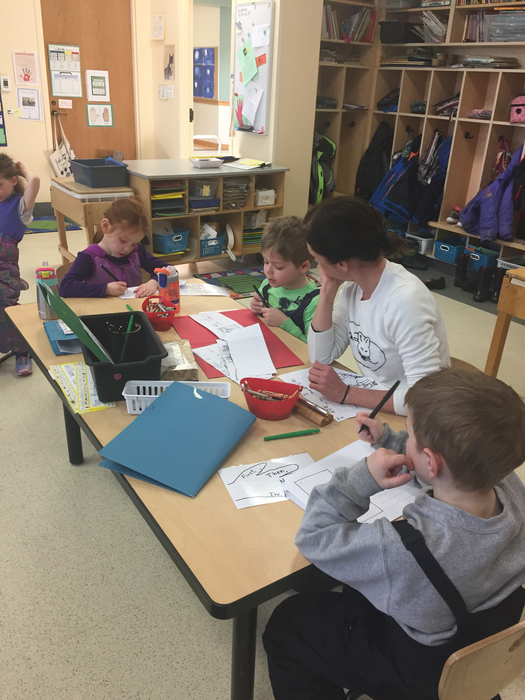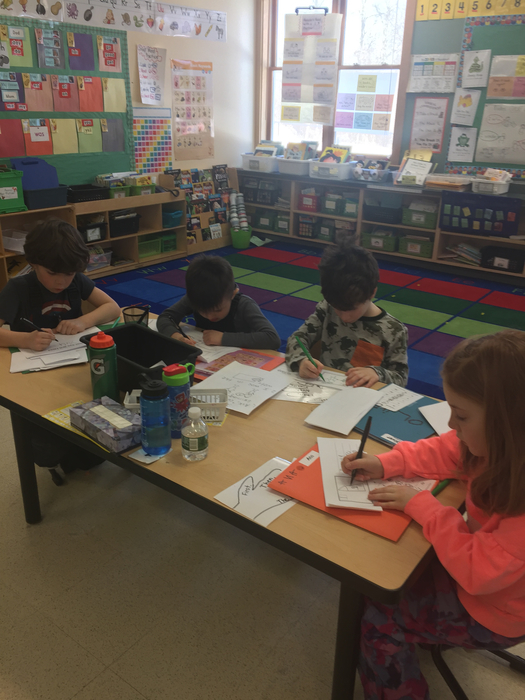 First graders share their writing and provide their partner with a compliment. #rowelearns #writers workshop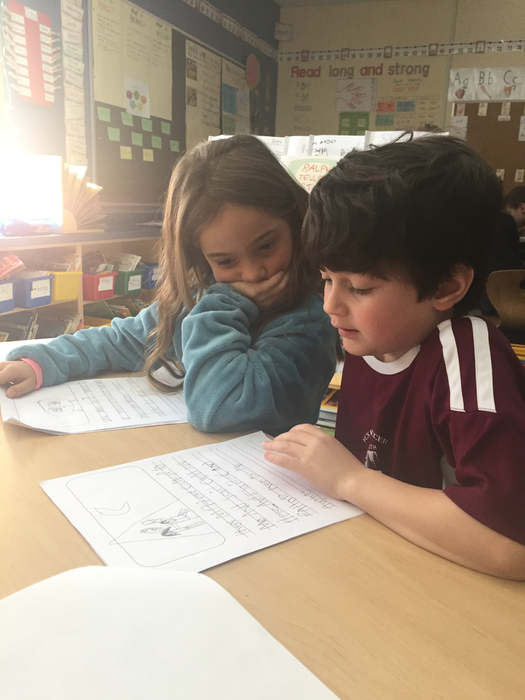 Rowe School first grader Isla Carter's artwork was chosen to be displayed at the Portland Museum of Art for Youth Art Month, a national celebration sponsored by Council for Art Education. Her work was chosen by Rowe art teacher Emily Landry and is entitled Magic Peacock, collage with ripped paper oil pastel pattern and watercolor wash. Congratulations to Isla!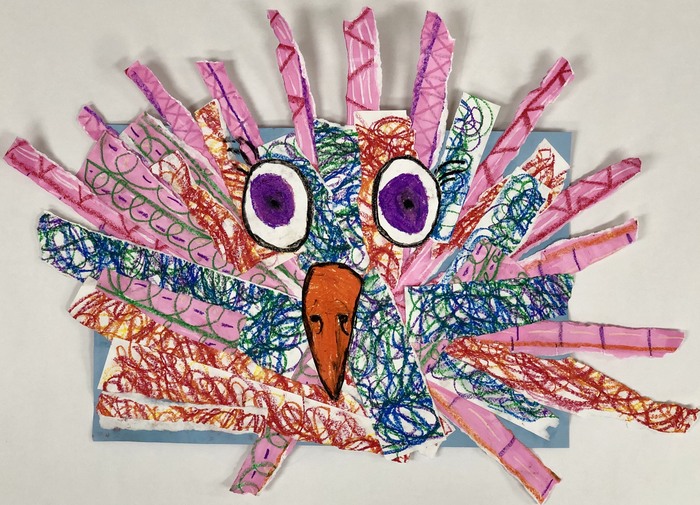 Fresh snow matters at the Rowe School! Hopefully we won't lose it too quickly. #rowelearns #winterfun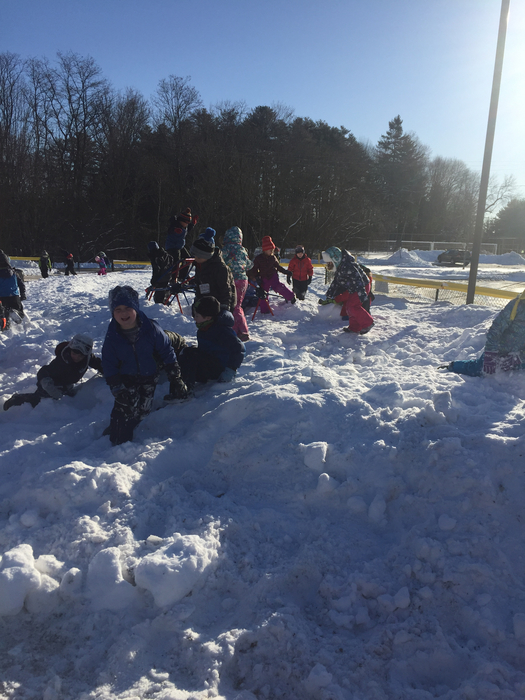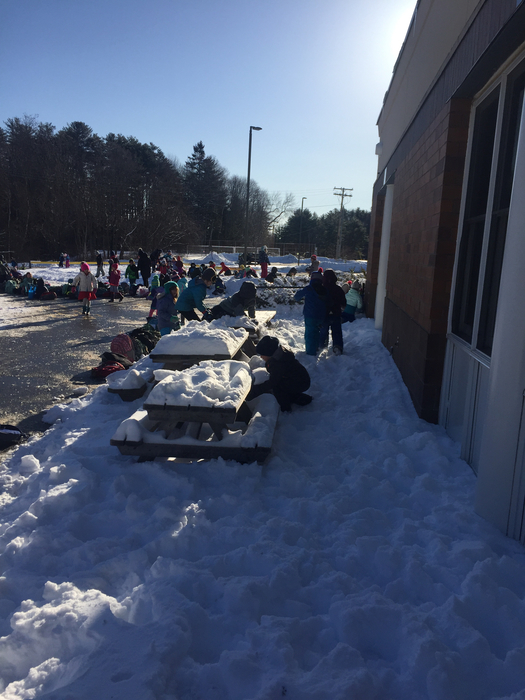 YCS came to teach first graders about how to identify animal tracks in the snow. #rowelearns #communityconnections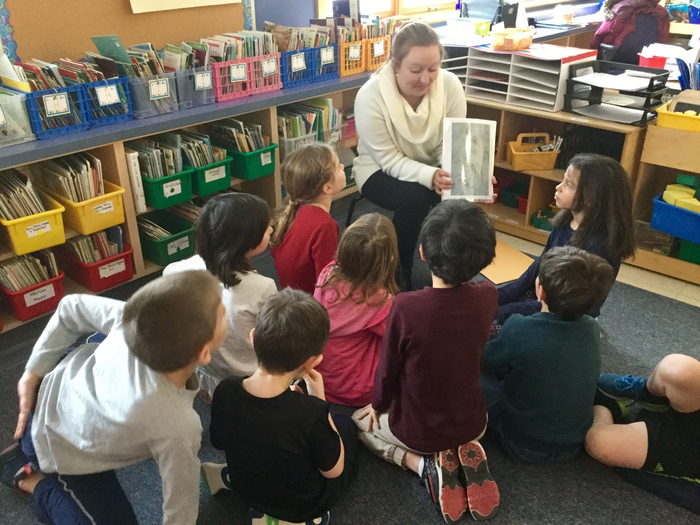 Our January Community Meeting focused on mindfulness. We practiced deep breathing, learned about the brain and tried out some yoga poses! #rowelearns #mindfulnessforallages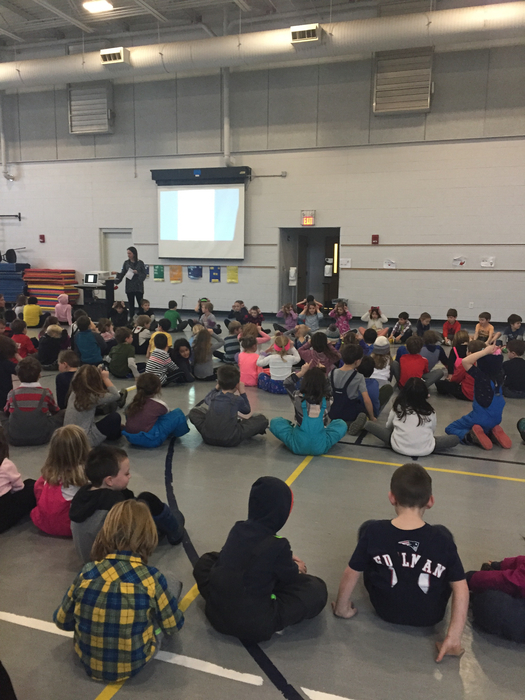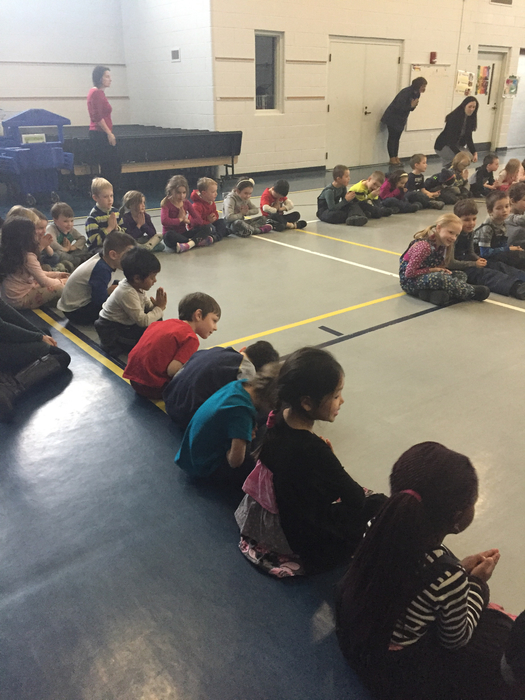 We had our annual "Under the Sea" themed lunch last week. Our lunch ladies Barb, Ann, and Julie are the best! A special thanks goes out to our Nutrition Director, Blair Currier, and Mrs. Landry, our art teacher, for making this special lunch possible. #rowelearns #schoolnutrition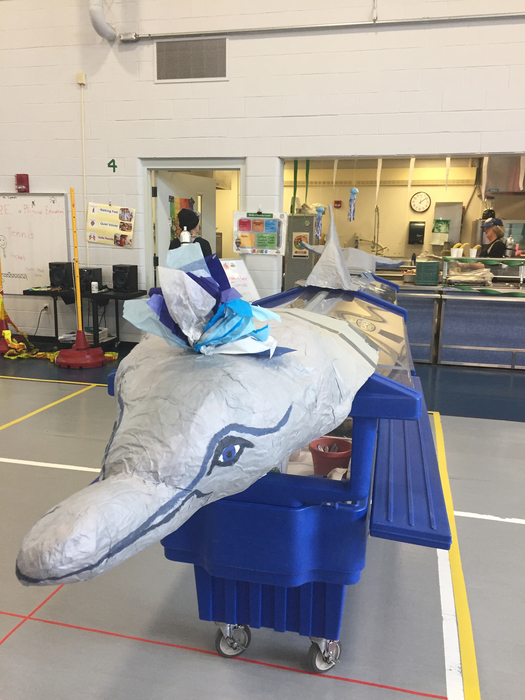 Rowe staff debrief with the hosting teacher after a classroom learning walk. #peerlearning #collegialconversations #continuousimprovement

First graders engage in peer editing. #rowelearns #writersworkshop

Rowe first graders learn about coding with Blue Bots.